About
Within the last 18 years, BST Engineering has installed over 400 outdoor security systems at business facilities and private properties. Our customer list includes major Latvian operators in energy, petroleum transport, banking, sea terminal services, and other fields.
We design and install: perimeter security systems, fire alarm systems, access control systems, video surveillance systems, security alarm systems, automated systems, other engineering solutions.
Presently, we are authorized to represent over 20 manufacturers of professional security equipment. This allows us working directly without third parties and offering a wider range of quality and reliable equipment at competitive prices.
Our partners include Mitech, Takex, Senstar, Risco Group, Pelco, Bosch, Hochiki, Kentec, Keri Systems, Comelit and other manufacturers.
Solutions
Private Property Security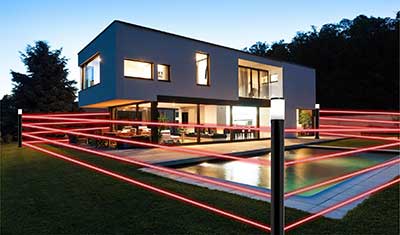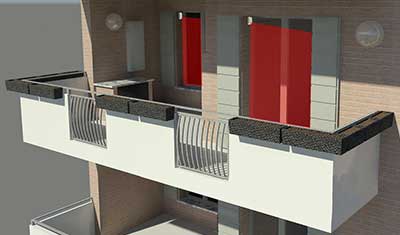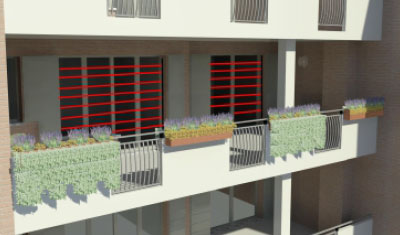 Why does a private residence need an outdoor security system?
- If a house can be approached, it can be robbed.
The outdoor alarm protects you when you are inside of your home and your inside alarm (meant to prevent burglaries with violence) is deactivated.
- The outdoor alarm allows criminals no time to intrude your home for a quick break and enter (grab valuables and leave before police arrives).
Protection of Commercial Properties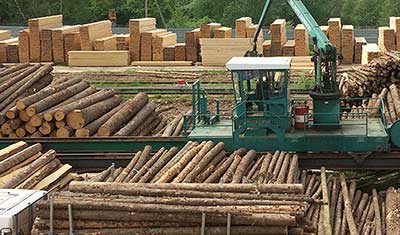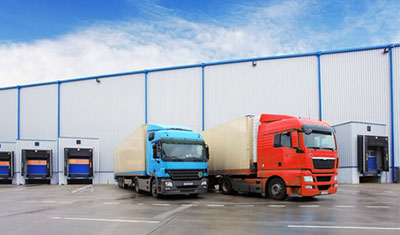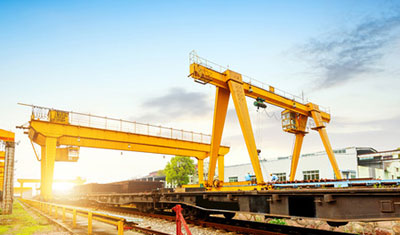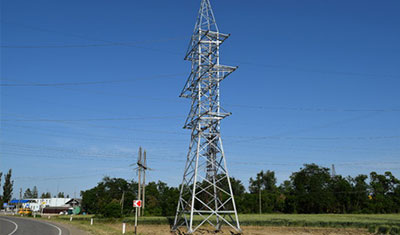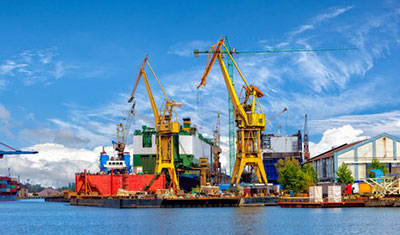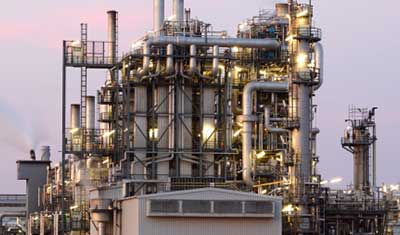 Stealing from a production facility is much easier than from a private residence. Also, the thieves may be not just outsiders but also the very staff. Our security and access control systems provide protection against theft from both outside and inside.

Sensors to Internal
Smart Sensors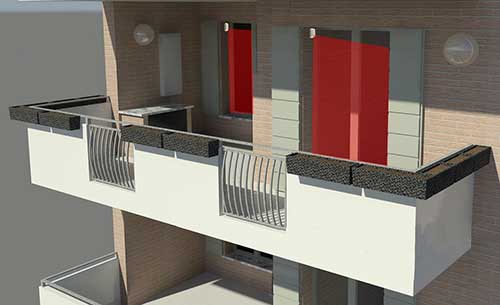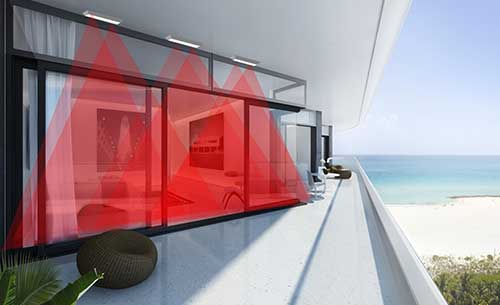 The equipment uses both microwave and infrared waves resulting in fewer false alarms and prevents the screening of the sensors (using thermal film is increasingly popular among criminals lately).

TWIN sensors by MiTech are ideal for protection of panoramic windows, window displays, and sun porches. They fit contemporary design perfectly.
The MiTech sensors are capable to cover larger areas (up to 36 sq.m.), that is, a single sensor can provide simultaneous protection to several windows and doors.
The sensors are powered by batteries and do not require laying wires throughout premises. No need to drill holes and groove walls. Simply screw them down at the right place and you're online!

Immune to white light. Integrated technology (microware and infrared range transmitter) ignore sunglints and headlights without producing false alarms.

Lithium-ion batteries ensure uninterrupted service of the sensors for two years!

Antimask. Prevents painting and taping over the sensor when deactivated (e.g. business hours at offices) intended to commit a crime later.

The Double PIR technology reduces the percentage of false alarms as the sensors can be adjusted for optimal actuation (AND/OR mode).
Barriers to External
Proximal Perimeter Barriers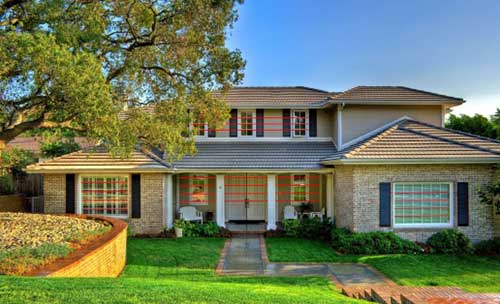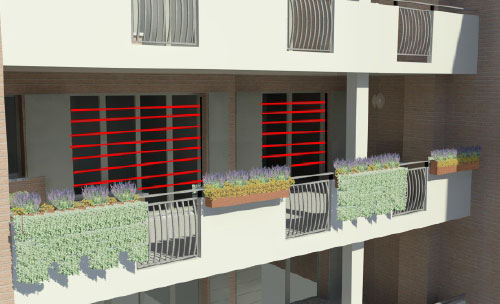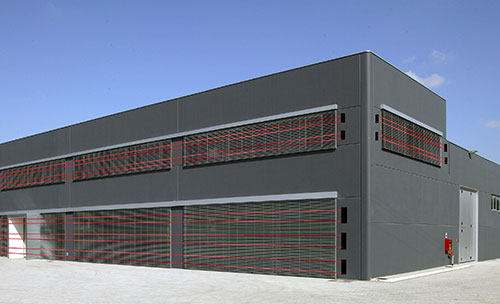 Infrared proximal perimeter barriers have one major advantage over infrared sensors – they allow finer tuning against false alarms.
The barriers feature own heating system against glaciation which is critical in the Baltic climate.
Each barrier can be up to 3.5 meters high (distance from receiver to transmitter up to 15 meters)
If the 3.5 meters are not enough height, the barriers can be installed in two rows (7 meters) without risk of overlapped parallel signals.
Operational mode AND/OR. Insects may sit on any sensors both indoors and outdoors and block the infrared beam. Blocking just one beam does not actuate the alarm.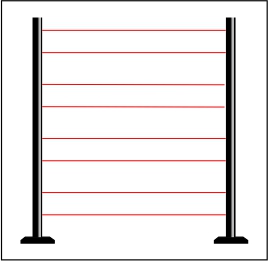 Extended Perimeter Barriers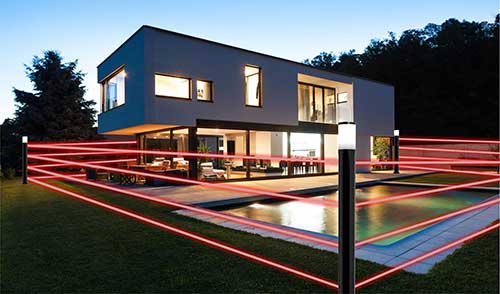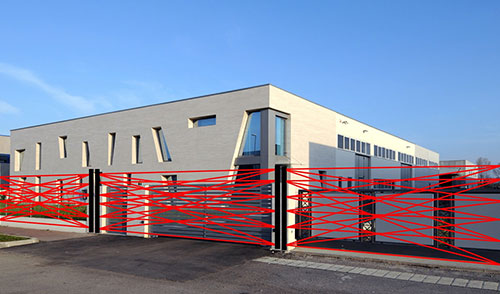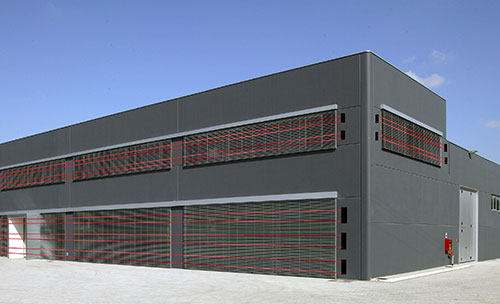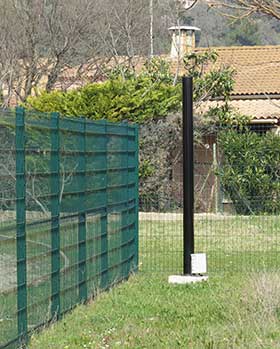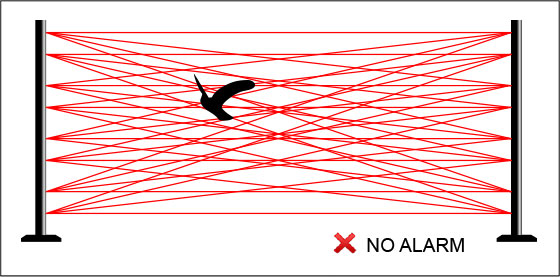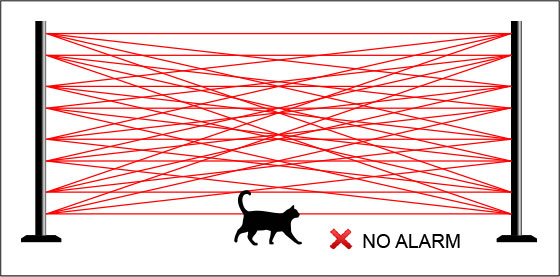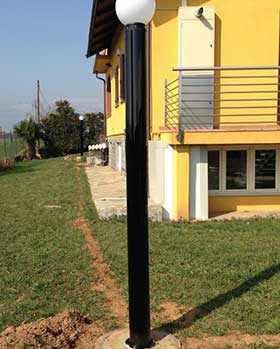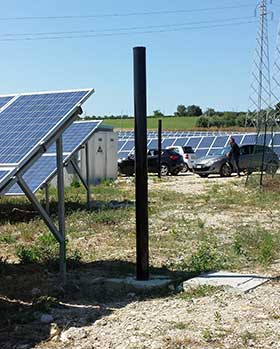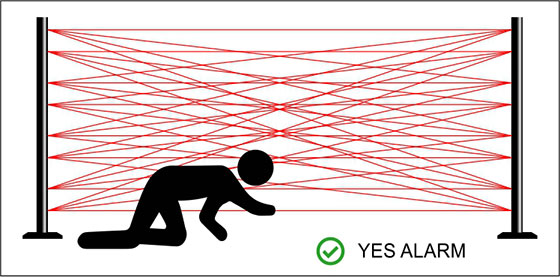 Best Optimal Arrangement of Security Barriers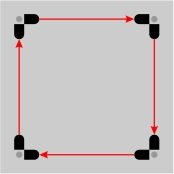 Sequential Barrier Arrangement
+ 4 barriers total per location (at corners)
- complicated adjustment as both receiver and transmitter are in the same pillar.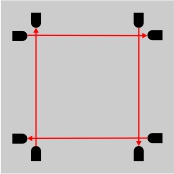 Overlapping Beams Arrangement
+ easy installation and adjustment
- up to 8 pillars per standard location (little increase of cost but damage to design)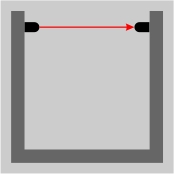 'Virtual Wall'
This solution is great for warehousing premises, open garages, etc. Deactivated by either key fob or access control system allowing only authorized persons.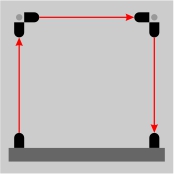 'Backyard'
This solution is great for protecting parking space for offices. Key fob deactivates just one 'wall' enough to approach a car and drive away while other 'walls' stay active.
Extended Perimeter Barriers Masked as Lamp Posts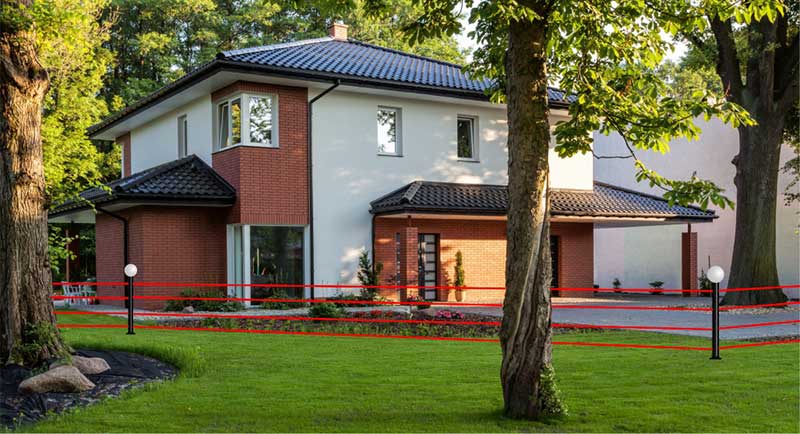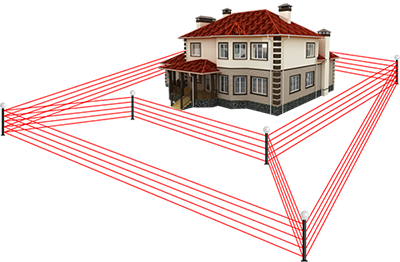 MiTech offers barriers that are both convenient and effective. On the outside, those are regular lamp posts with power saving LED lamps while in reality, it is an impenetrable infrared barrier. Also, with these lamp posts, no need building a classic perimeter. It's been for quite a while that our company started offering our customers this higher security barrier arrangement system called Labyrinth.
Even if the criminal leaps over the first barrier, he will be detected by auxiliary barriers. Paired barriers can be installed separately from the perimeter (certain spots).
These barriers feature own heating system against glaciation which is critical in the Baltic climate.
The lamppost barriers can be installed in place of existing regular lampposts using the existing wiring.
As all barriers manufactured by MiTech, the lampposts use overlapping technology creating an invisible infrared war which gives pass to birds and insects but detects humans.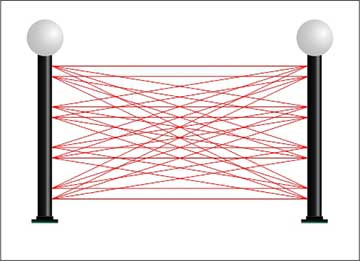 Feedbacks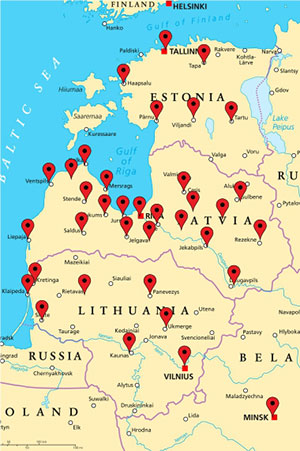 Over the 20 years of our operations, we have proved ourselves as reliable partners which allowed us to become authorized by world known brands. For some brands, we are only authorized distributors in the Baltics. Our representation includes the following brands: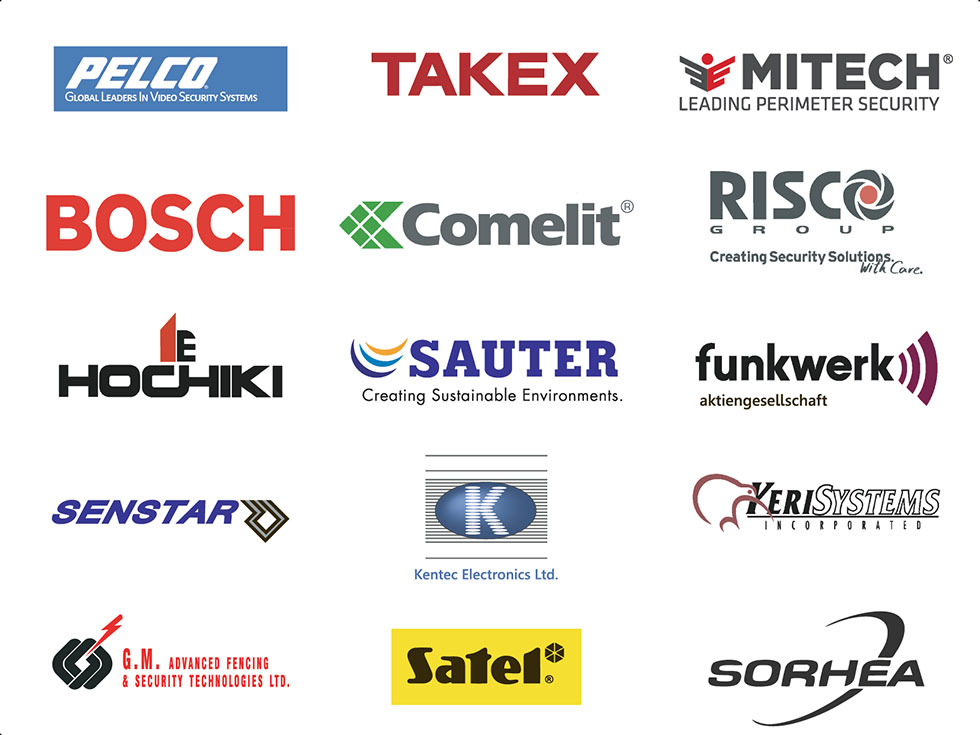 In the matters of security,
time works against you!